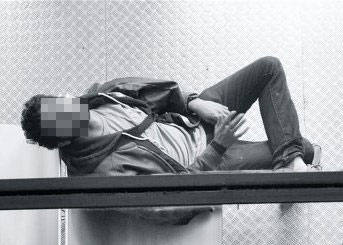 Chris Malcolm is an aspiring designer/architect/technologist.
Originally born in Miami, Florida, Chris Malcolm attended the University of Florida for his Bachelors in Design with a focus in Architecture. During his studies, Chris studied abroad for 4 months in Vicenza, Italy as well as participated in the development of the University of Florida installation at the 9th International Beyond Media Visions Festival in Florence, Italy. Chris Malcolm entered the M.Arch program at MIT School of Architecture + Planning in Fall 2010, directly after receiving his bachelor degree from UF. He was awarded the Robert Taylor Fellowship upon entry of MIT.
At MIT, his major focus is on rational design and the use of digital tools and architecture to evaluate social/economical/environmental problems in modern society and in different locations around the world. Throughout his studies, Chris worked on projects based in Seoul (South Korea), Caracas (Venezuela), Manhattan (NYC), and completed his thesis on the Yards of Trenchtown in Kingston, Jamaica. Although his passion is computation and digital tools, he prefers to use them as a means of making designing easier, rather than complexity for the sake of complexity. Chris's preferred aesthetic is minimalist, whilst combining elegance with the unknowns and randomness in architecture and urbanism. Check out his architecture work
here.
While at MIT, Chris took 1 year to work at Bjarke Ingels Group in both Copenhagen and New York. He worked on various scales of projects in Miami, Vancouver, Germany, and Chicago. A major role he played was creating the script to automate the creation of the Vancouver tower from volume to complete building with facade, floorplates, balcony bays and more--this proved pivotal to design tests and producing iterations of different parameters quickly.
Although formally trained in Architecture and Design, Chris has a passion for programming and web development. He has taught himself HTML, Javascript, CSS, PHP and other web authoring tools as well as Processing, Java, Arduino, and more --with these he has created many scales of web projects in his free time such as a cat-fused social music blog Catsticker and his JSON-based content manager, CMCM. Alongside personal projects he has also worked as a Web developer professionally. While at MIT, he creating a fully automated queueing system for online signups of the Rapid Prototyping Lab machines, equipped with admin panel, calendars, and certificate authentication. In 2013 he was employed as a Full Stack developer for the architecture crowdsourcing site, Arcbazar.com, tasked with social login integration, designer marketplace with paypal api, and design/aesthetic tweaks. Chris Malcolm expanded his passion into hardware experimentation and fabrication when taking How to make (almost) Anything at Mit.
Chris's true passion stems from making digital tools for people to use and enjoy. He loves to design with simplicity, learning, and functionality in mind.
Currently Chris is working as an Architect / Technical Specialist at SOM in San Francisco, where he is working on a variety of projects of various scales and contexts, from high rises to consulates to airports. He specializes in resolving geometrical complexities as well as creating more efficient tools and workflows.